Gunnarsjö Natur: Bed and Breakfast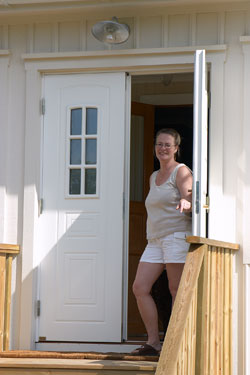 Close to nature on the border of Halland and Västergötland, we offer newly renovated and freshly decorated rooms in a calm and beautiful environment and a good and hearty breakfast to start the day.
All are welcome here, both holidaymakers and nature lovers as well as businesses with customers or guests. We are also able to host smaller conferences, if desired.
Gunnarsjö Natur Bed and Breakfast was launched in spring 2005 and is run by Kerstin Sahlberg and family.
Welcome!